Rolex Explorer 226570 vs 216570
Admin Gunnystraps
Since the first launch back on 2021, many people think that the new Rolex Explorer II ref 226570 has no significant difference with its predecessor 216570. Usually with new launch, will always come with significant different, like case size, maybe bezel color, material, different in fonts, index, etc., but this Explorer II, not many people can spot the difference from picture except for the crown between word "Swiss" & "Made". In this article I will try to compare side by side to see the differences.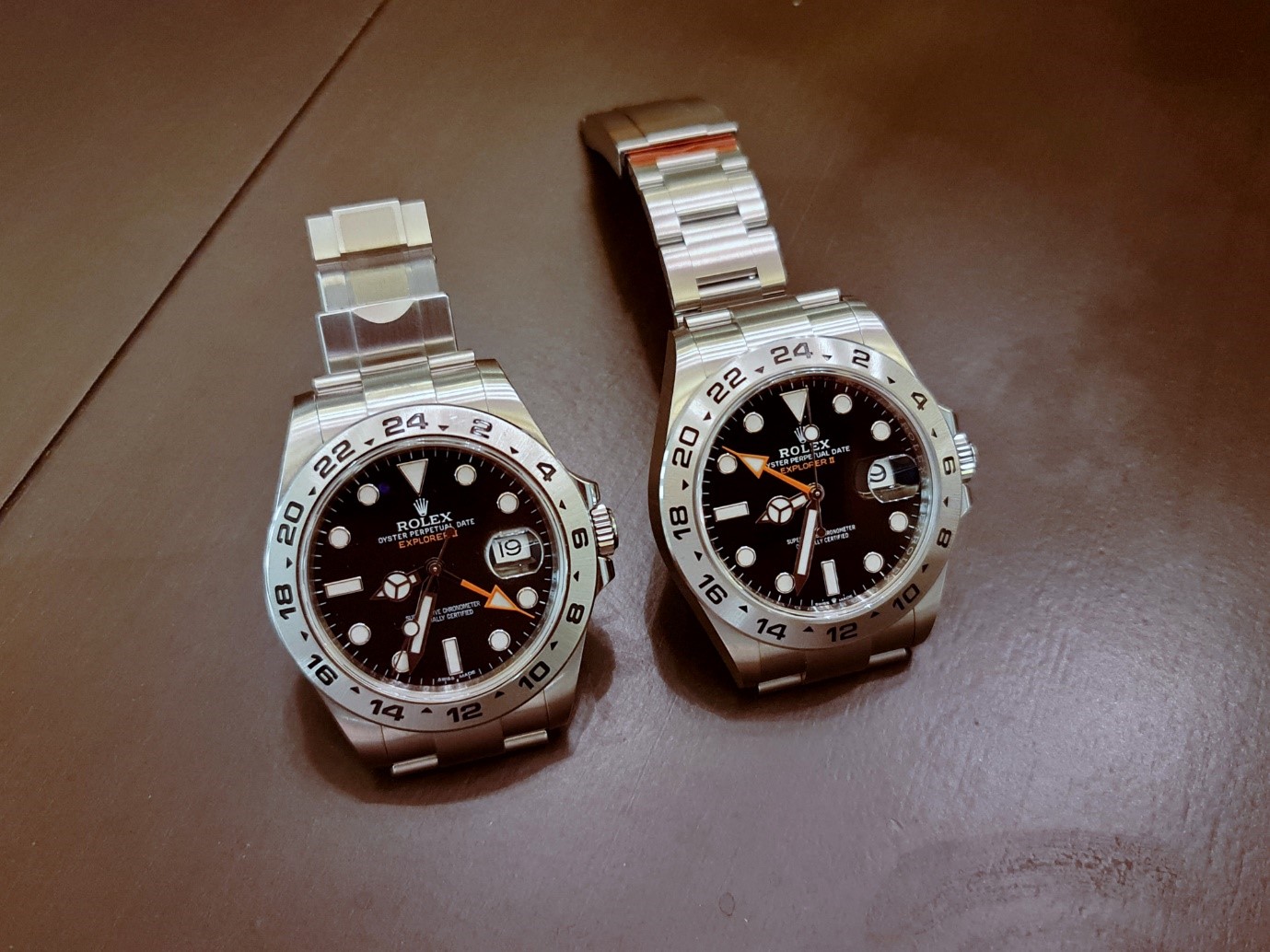 I do have Polar 216750 quite long time ago, and now I want to try the black dial version after seeing my friend have it and really love it, you can see that wristwatch hobby is contagious. Hearing news that Rolex launch new Explorer II on 2021 really made me happy, but also quite disappoint at the same time because I can't find significant difference (based on photo) except that coronet on the dial.
Curious about the new 226570 is like itch on the back and won't stop before you scratch it, so I decided to get it, luckily I can get at retail from AD here.
Despite of price dropping phenomena (they said price correction after bullish on 2021) for most unicorn brands like Rolex, Patek Philippe, Audemars Piguet in this 2022, wearing it on wrist really makes me happy, then came in my mind to compare it with 216570, so I borrowed from my cousin, and start to made comparison also took some pictures, here's my observation: (I constantly put 216570 on left and 226570 on right).
1. Dial color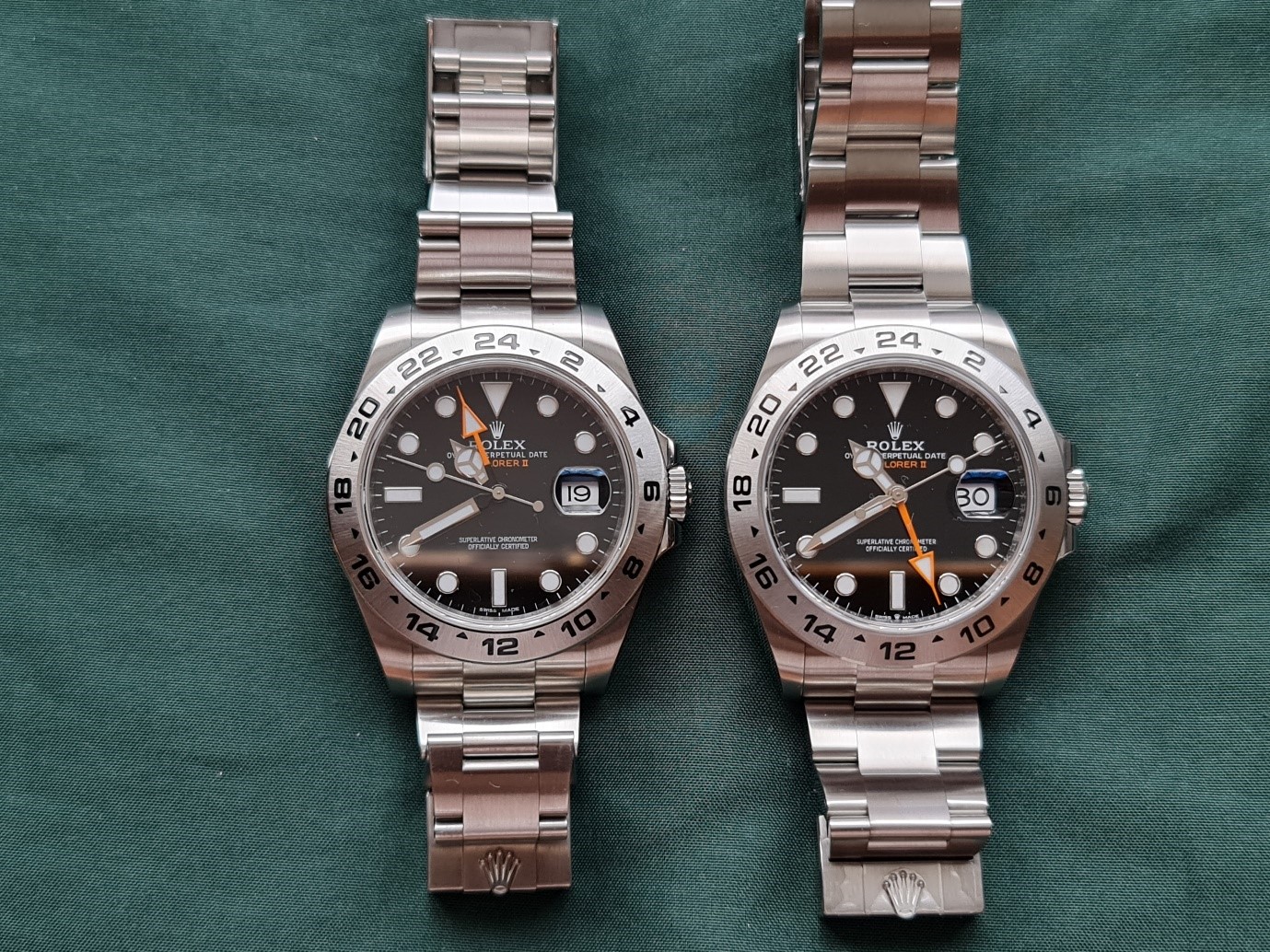 One most significant difference when you have both watches in your hand is, dial color. You won't be able to notice it just from picture, but in real live, in my opinion this is the most noticeable difference. See picture above, left is 216570 and right is 226570. Black color on the 226570 is way darker than 216570, much more deep black, while 216570 appear more brownish compared to 226570. On picture is not reflection, both watches reflect exact same thing, which is white ceiling above me, with exact same angle, you can see reflection of my phone on both watches sapphire.
2. Swiss Made wording & GMT hands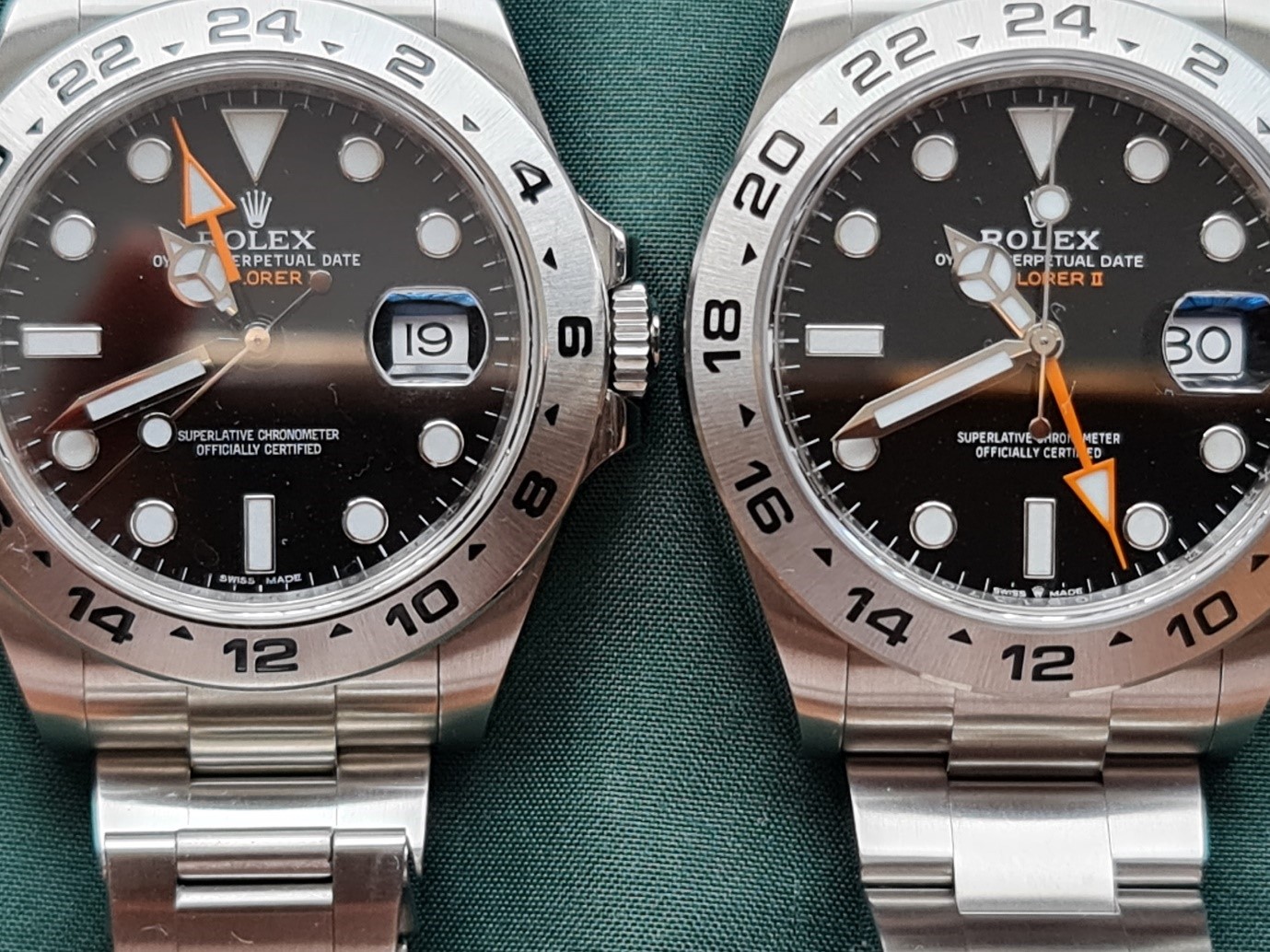 You can see coronet between "swiss" & "made" on the 226570 (right), and the orange GMT hands, full orange on the 226570 vs half orange on 216570. These difference is noticeable even on picture.
3. Bracelet width at lugs, and the lug horn itself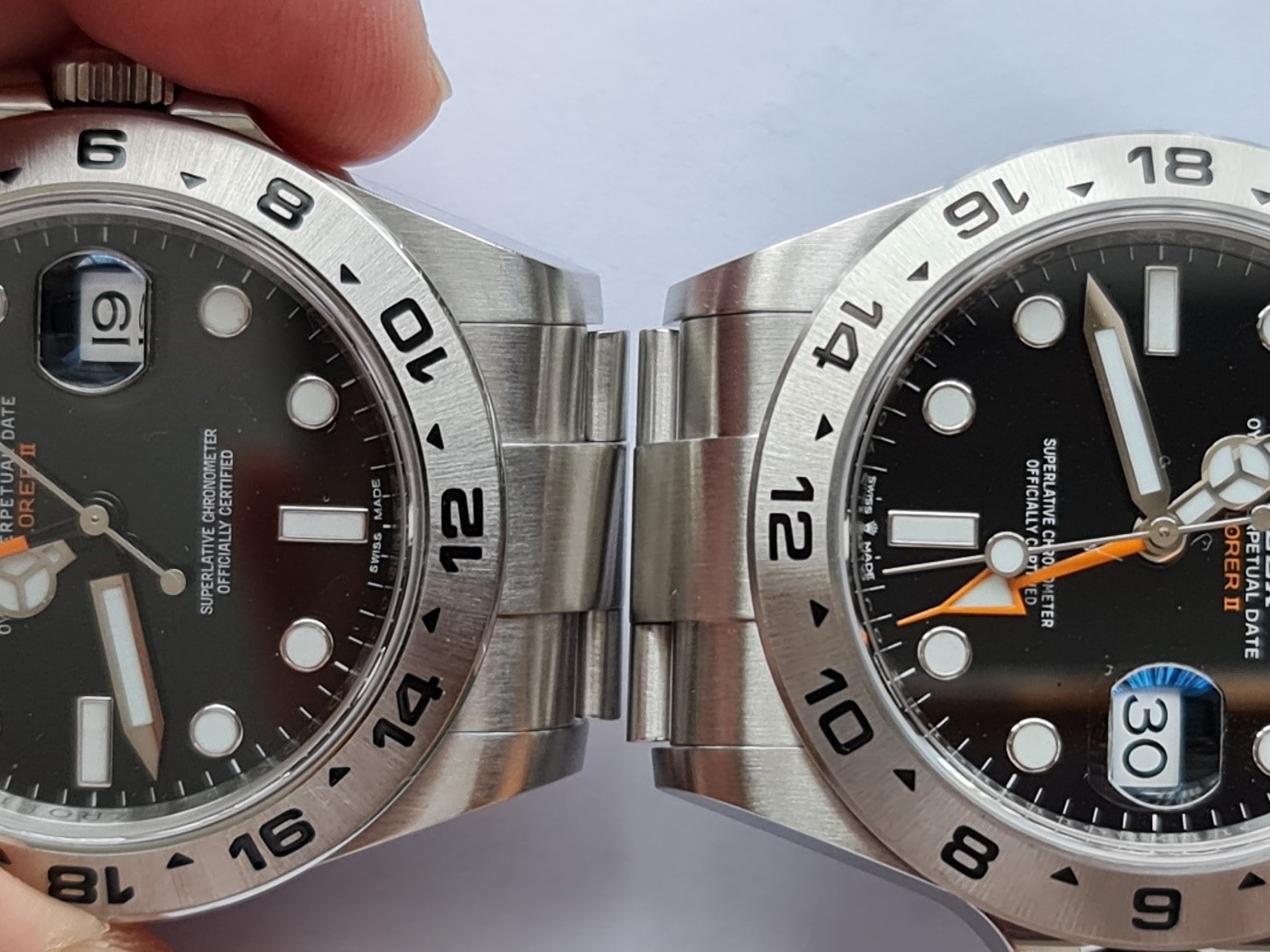 See that 226570 has wider bracelet width at lugs, which is 22mm compared to 21mm on 216570. The lug horn also appear slimmer on the 226570 compared to more fat horn on 216570.
4. Clasp Width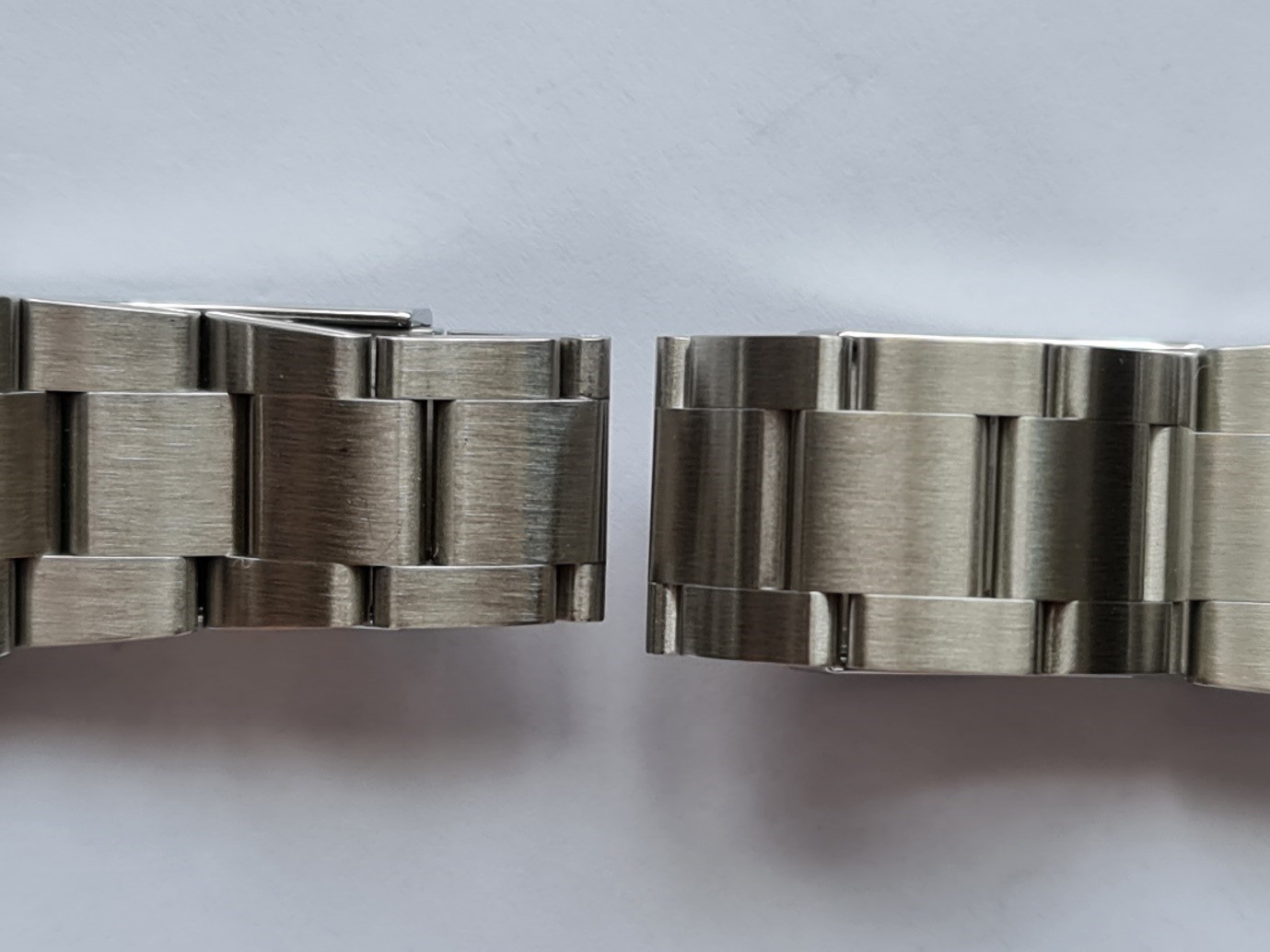 226570 has wider clasp width compared to 216570, about 1.5mm difference.
5. Finishing on inner side of clasp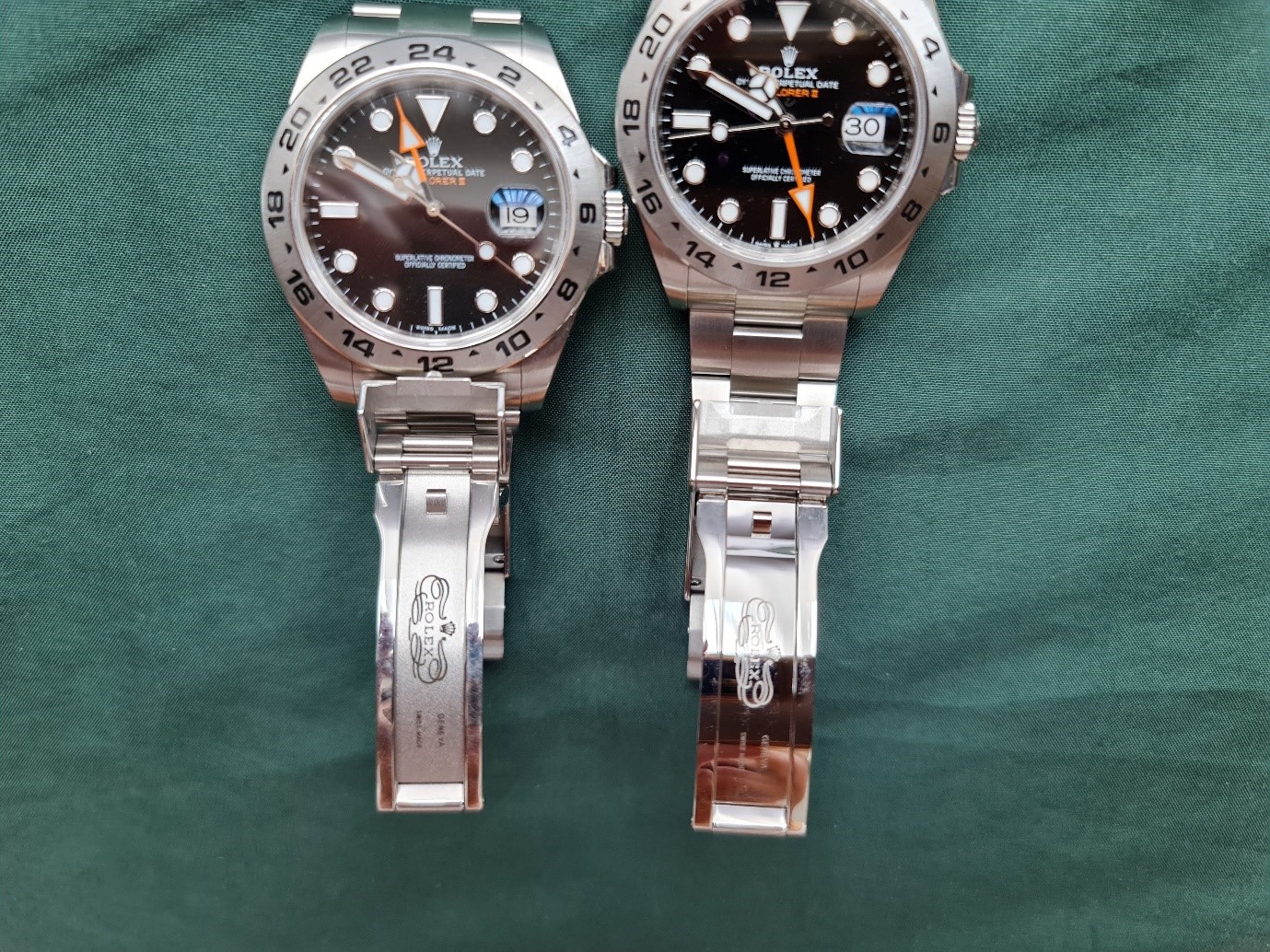 The 216570 (left) has sandblasted finish, compared to polished finish on 226570. For this one, I prefer the old one, I love the sandblasted finish better.
6. Date Font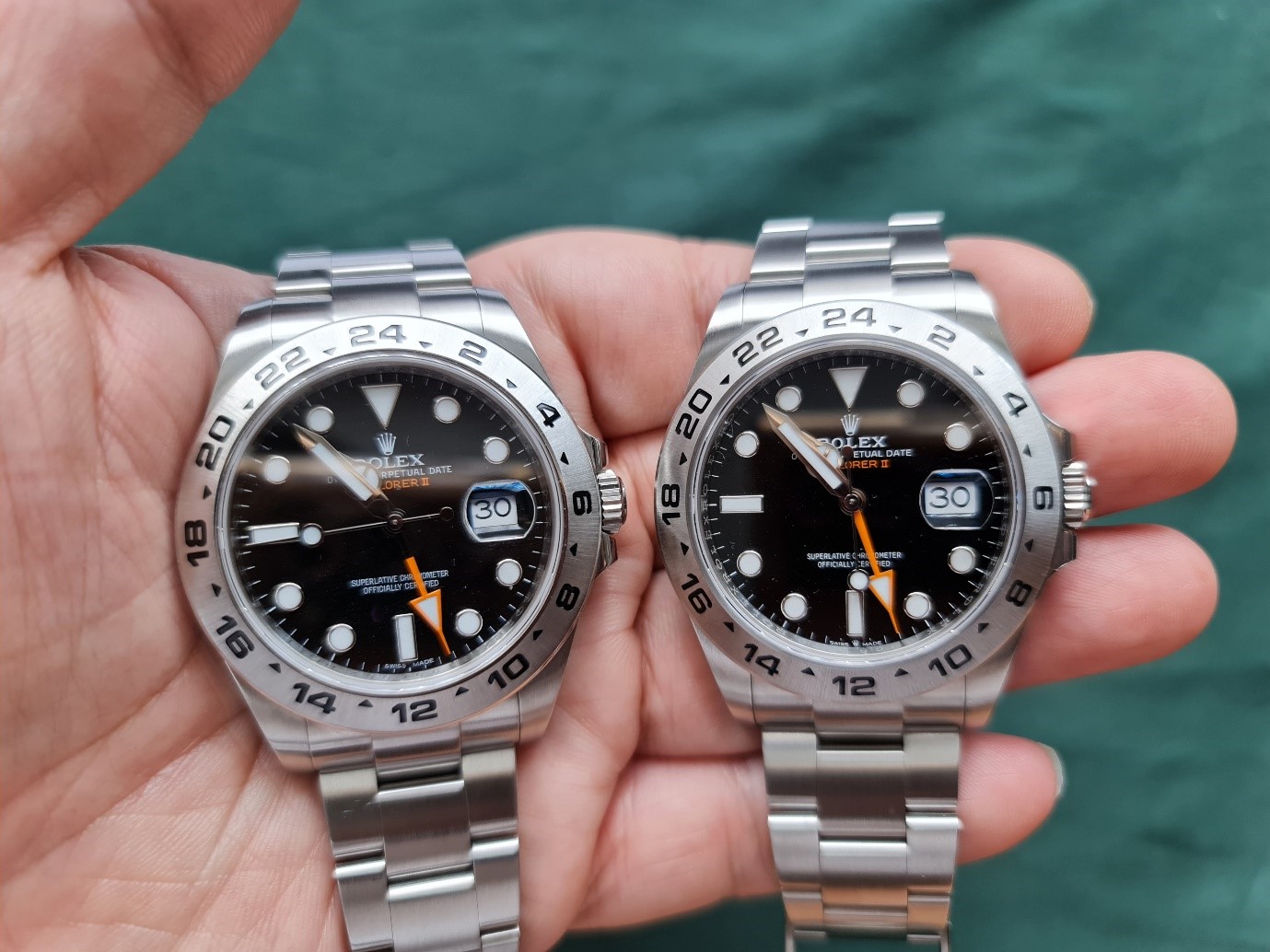 I feel that the 226570 date appear bigger than 216570, looks like font is 1 size bigger, I dunno is it the font is bigger, or the cyclops has more magnification compared to 216570.
7. Bezel Font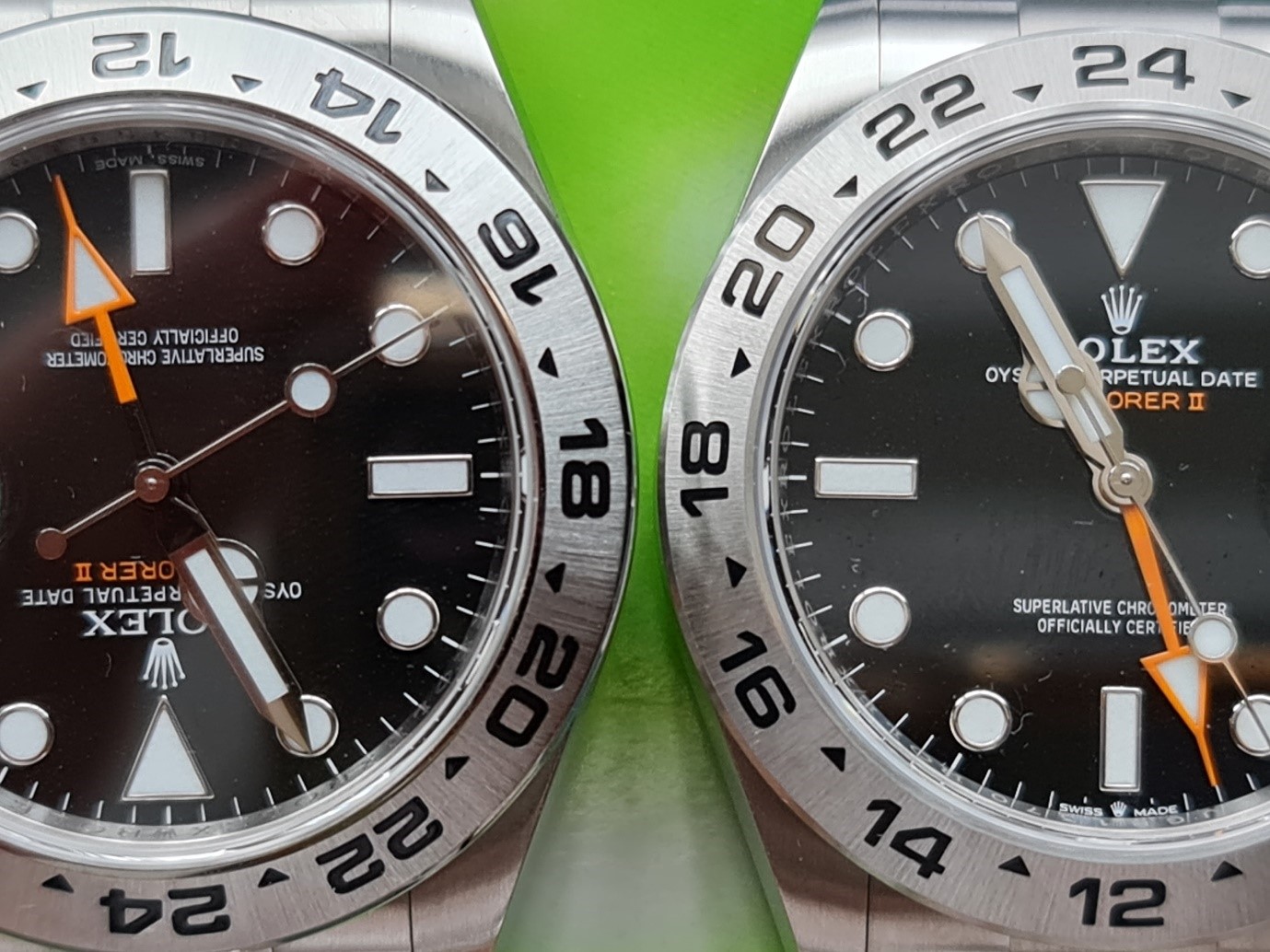 Look at the "18". In my opinion, the 226570 (right) has thinner font compared to 216570 (left). I think its quite noticeable on picture.
Few years before this 226570 launched, I dreamt if Rolex will launch Explorer II in 40mm. I really love the orange hands, but I don't like its 42mm case size. But this 226570 wears easier than 216570, I dunno why, maybe because of wider bracelet and slimmer lugs perharps.
But overall, I'm quite happy with this NWA, thinking of putting a Gunny Straps Chessboard Orange for this new baby, like this…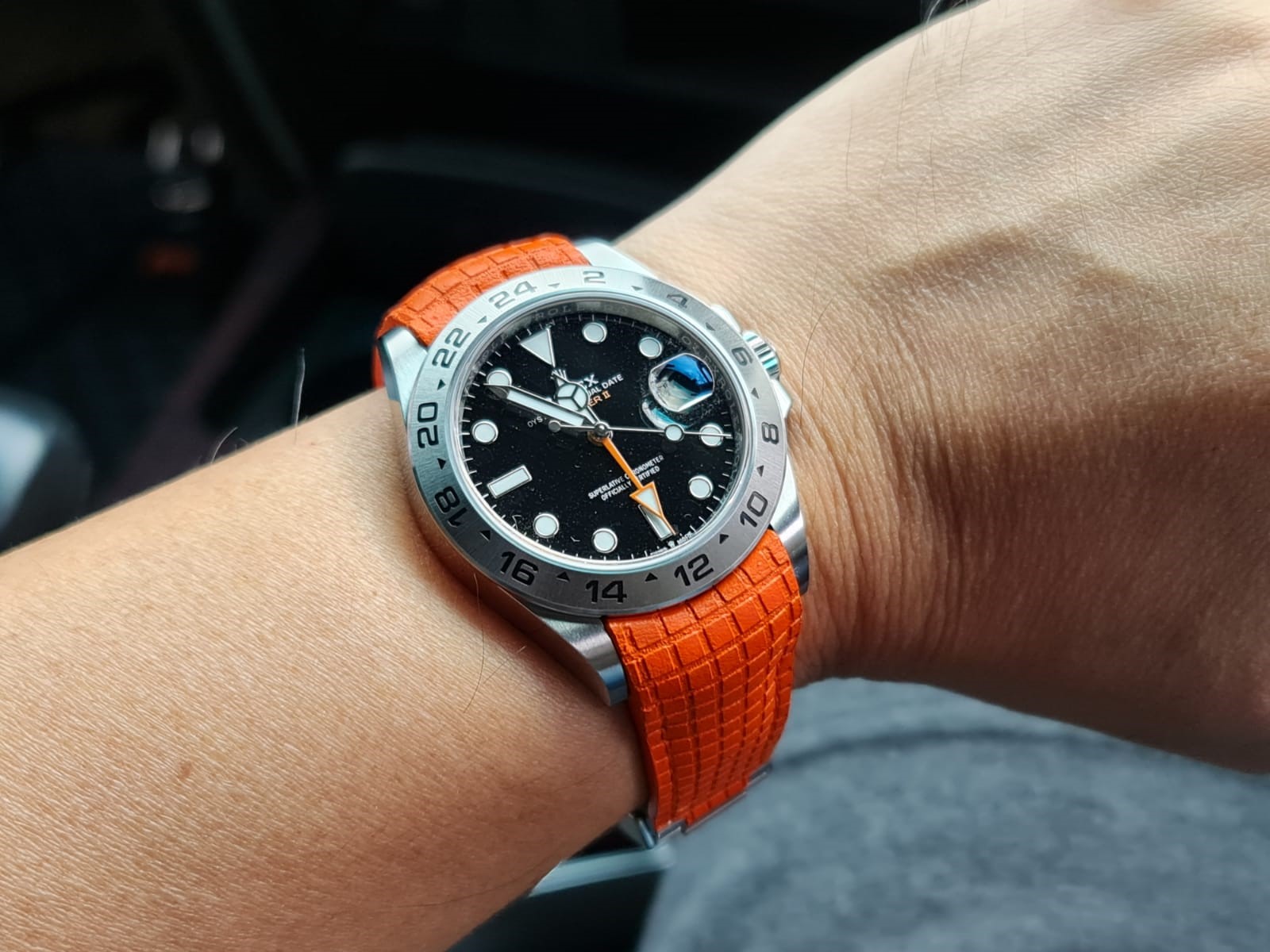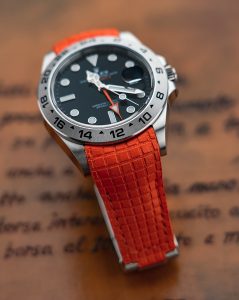 Comment below if you spot any other differences between old 216570 vs new 226570.