All of our straps are individually bespoke from scratch, please write your customization on the description box.
Refer to (FAQ) on "How do I place an order"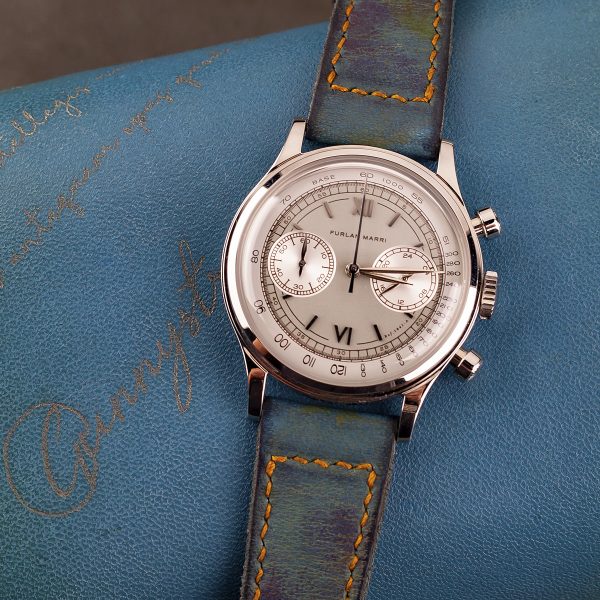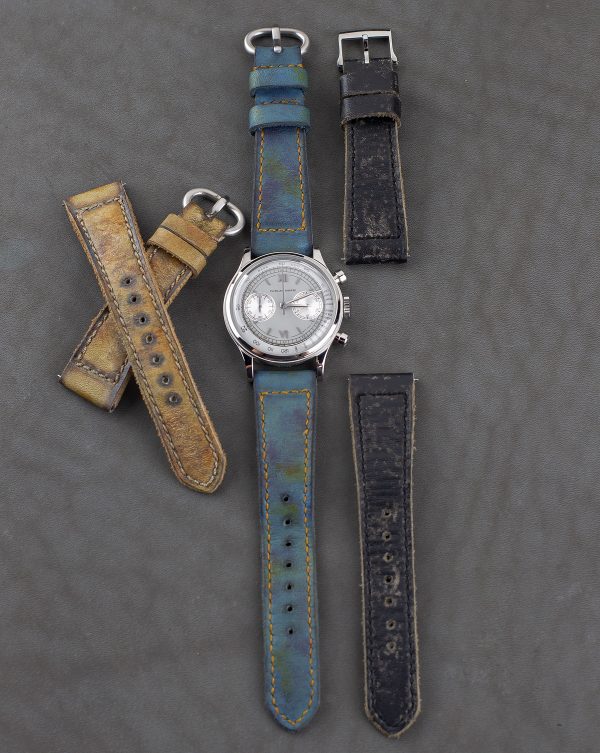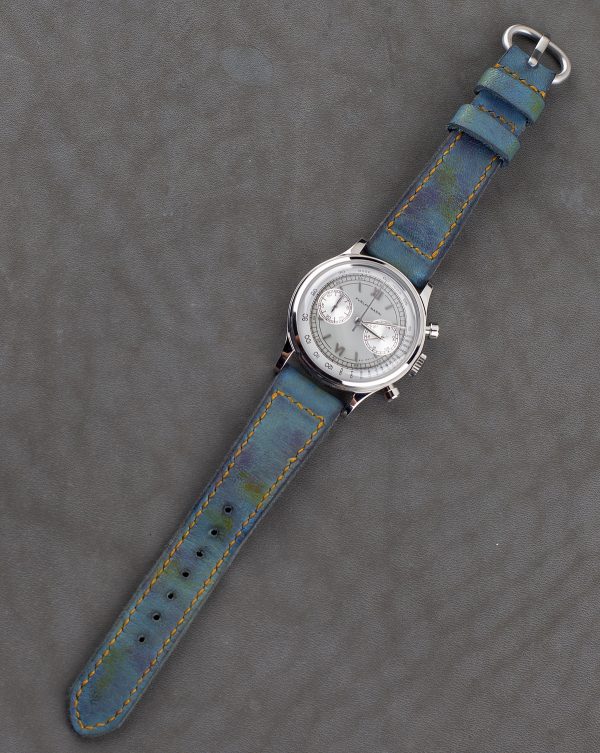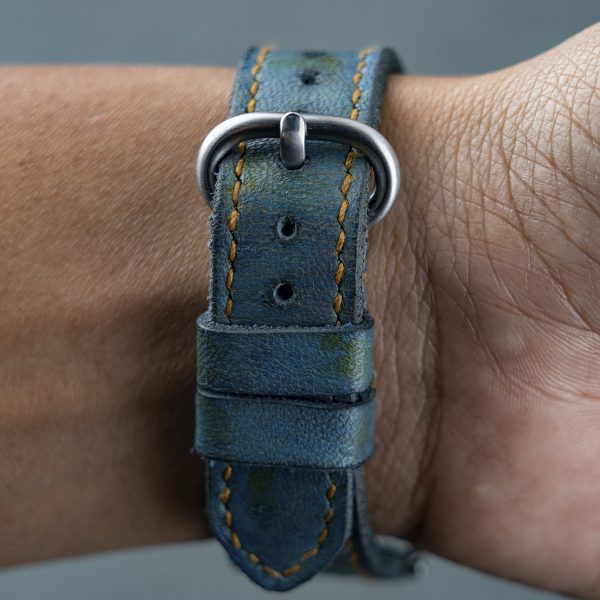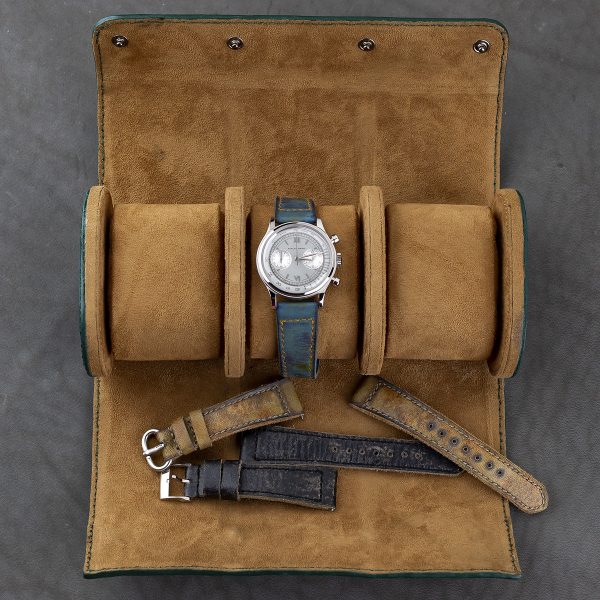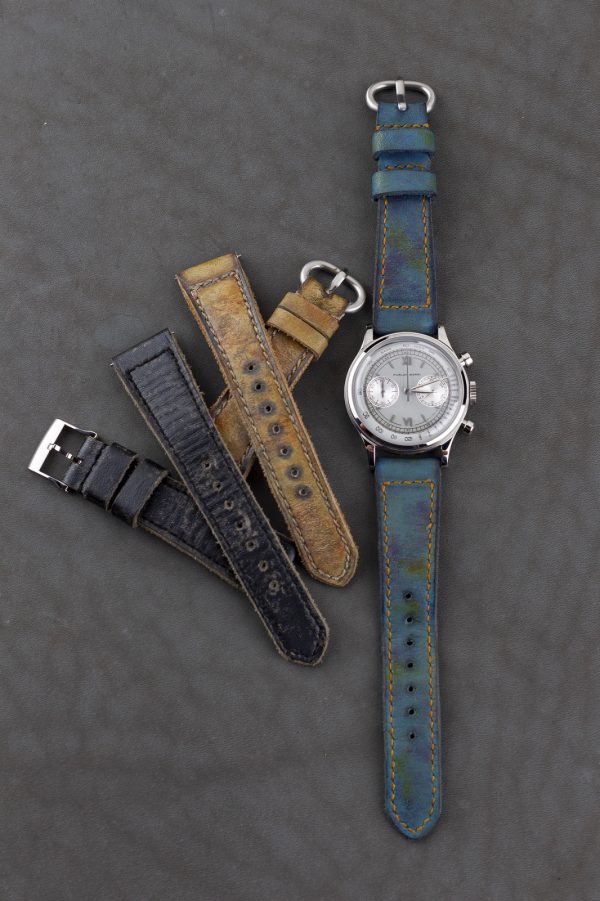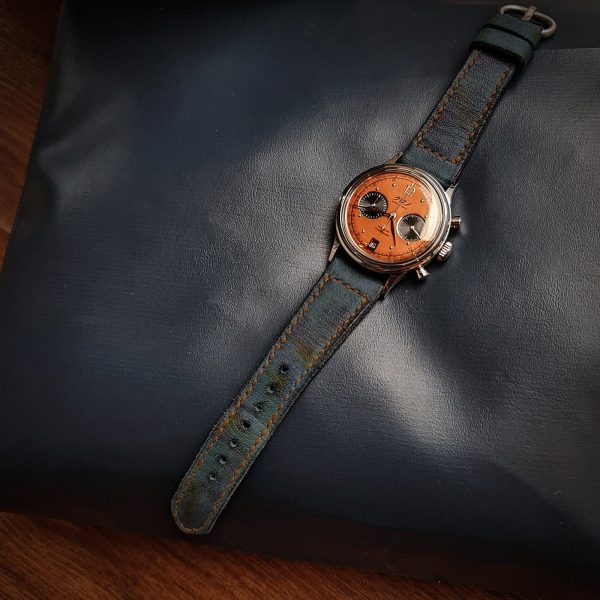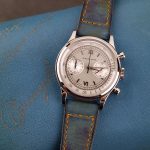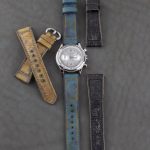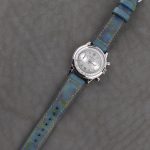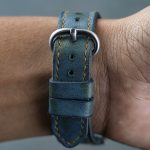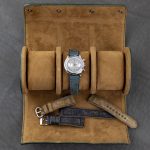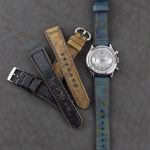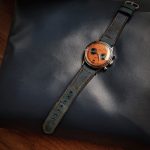 MISSION POSSIBLE 5 (MP 5)
$269.99
Style: A readapt from the Mission Impossible Blue series (MI Blue (5)), which was designed for bigger hardcore watches. MP Blue provides the same vintage looks while being more comfortable, designed to fit smaller dress watches and still look as luxurious.
It is restructured to be:
-A closed-loop structure
-A smaller gap between the holes,
-Thinner, designed to wrap your wrist with your dress watch perfectly.
Description
Price: $269.99
Thickness: In the picture is 4mm near the lug and taper down to 2.5mm thick towards the tail & buckle
Style: A readapt from the past mission impossible blue series, provides more comfort while fitting better to fancy watches. With a closed loop structure, closer hole spacing, and made thinner, designed to wrap your wrist perfectly.
Availability of material: Available.
Date Launched: August 18, 2022
Waterproof: Never been tested.
Mission Possible 5 is the third in the MP collections. The inspiration came from the legendary Mission Impossible 1 which has a problem for modern times where small dress watches are on the rise, since MI1 was constructed to fit big watches like the Panerai. After an enormous amount of demand on trying to reshape the MI to fit small watches, Gunny Straps has finally introduced the MP series in early 2022 for you, vintage enthusiasts who now own smaller dress watches. Our MP will transform your watch to still be luxurious but vintage.
Full story here: https://www.gunnystrapsofficial.com/mission-possible-and-its-upcoming-promise/
**All of our straps are Handcrafted by our experienced artists and are all bespoke, therefore Crafting a Mission Possible Blue (MP5) for any of your watches and personalized sizing is our specialty. We have been making straps for big watch brands like Rolex, Patek Philippe, Hublot, Breitling, Audemars Piguet (AP), Tudor, Omega, Seiko, Panerai, and almost any other watch that you own for over 15 years of craftsmanship experience. Discuss with us now the straps you and your watch deserve!!