All of our straps are individually bespoke from scratch, please write your customization on the description box.
Refer to (FAQ) on "How do I place an order"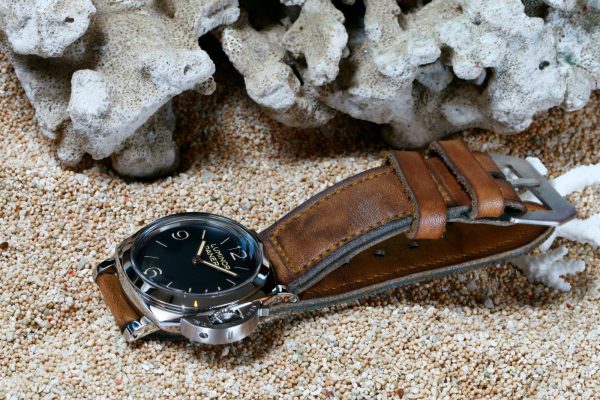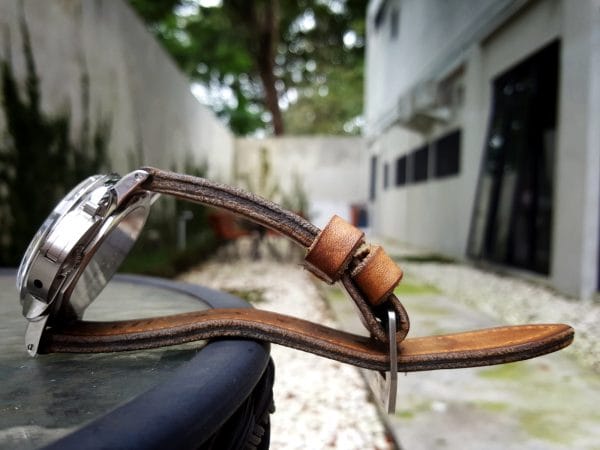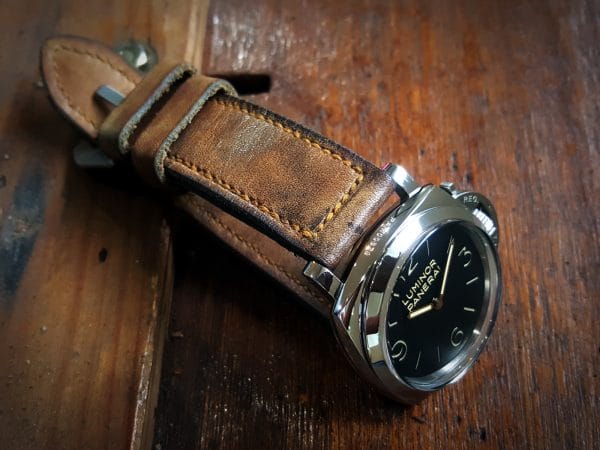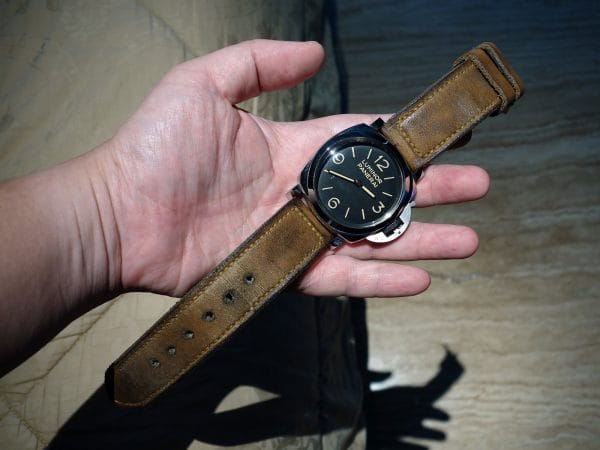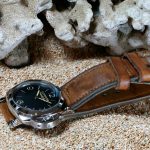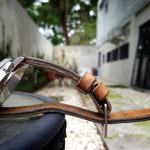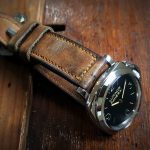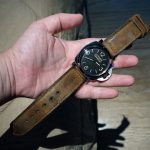 MISSION IMPOSSIBLE 3
$299.99
Style: Continual of the Impossible Mission done in 2009 by Peter Guuny, which is to remake a 6-decade-old strap to look exactly the same as the original. Mission Impossible 3 is the third series in its collection, and it represents an even more vintage look.
It is darker and looks even-aged, inspired by an old Panerai vintage compass that has a strap attached to it.
Despite being a thick strap, Gunny straps are known for our softness and it is very comfortable to wear due to our choice of premium leather and production method.
Description
Price: $299.99 including the buckle and FedEx free insured shipping
Thickness: MI3 approx. 4.5mm for tail/long side and approx 6mm for buckle/short side. MI 3 consists of 3 sandwich layers (you can see a different color for the inner layer).
Availability of material: Available.
Mission Impossible 3 is one of the best-selling MI in the collection. The idea was inspired by a very old Panerai compass that was once worn on the wrist using leather straps.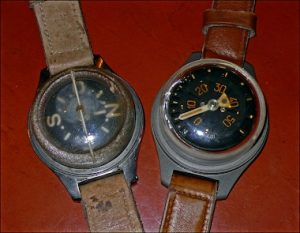 Gunny straps are making the same vintage looks but with brand-new clean leather.
The MI3 is specially designed to make big watches look more hardcore. If you're wearing smaller dress watches, you might want to look at the MP series instead, which is a restructuring of the MI series to still look and feel vintage but shaped to fit smaller watches. See here