All of our straps are individually bespoke from scratch, please write your customization on the description box.
Refer to (FAQ) on "How do I place an order"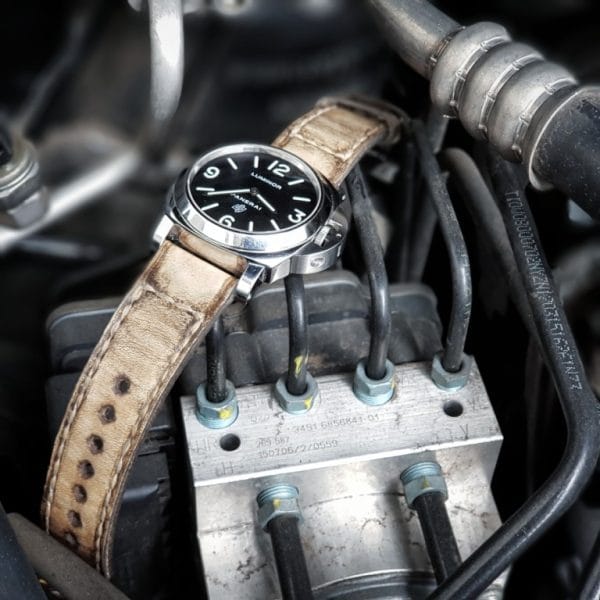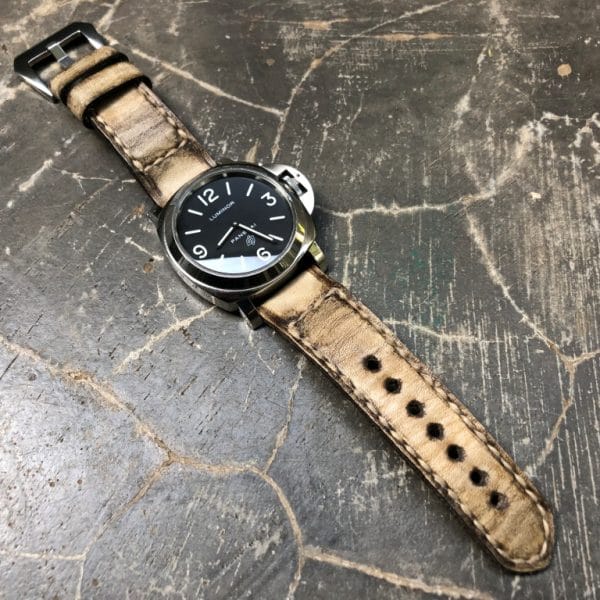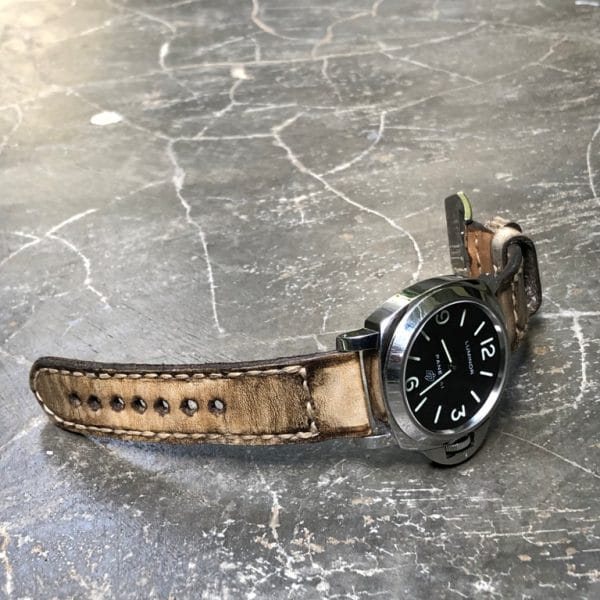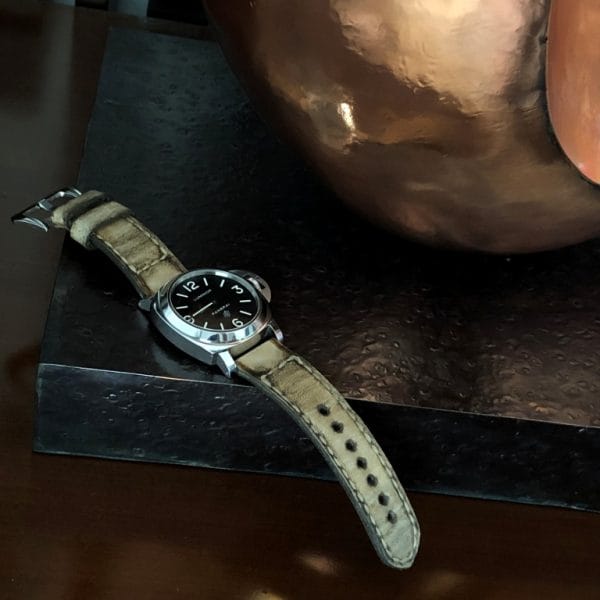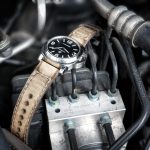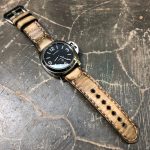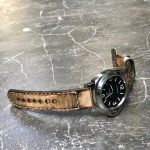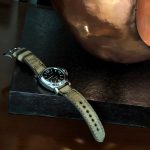 Description
Base Price: $147.99
Thickness: +/- 4mm (thickness is customizable, please input your preferred thickness if you prefer other than the given thickness)
Style: Handcrafted to seem distressed and vintage with Ivory-like colors to look and feel more hardcore. Raw-cut edges to support the hardcoreness. Could be customized to fit any of your watches
Availability of material: Available
The Caitlin series is one of the oldest series from Gunny Straps. The first Caitlin series (Caitlin 1) was launched on June 9, 2008, close to when we first started. This collection of designs was inspired by the trend of Panerai with distressed leather straps back in the old days.
Wearing a piece out of the Caitlin series makes you wonder how a quite thick vintage leather strap could be so soft and malleable. It has been praised by literally thousands of customers who still wraps it around their wrist even until this modern times.