All of our straps are individually bespoke from scratch, please write your customization on the description box.
Refer to (FAQ) on "How do I place an order"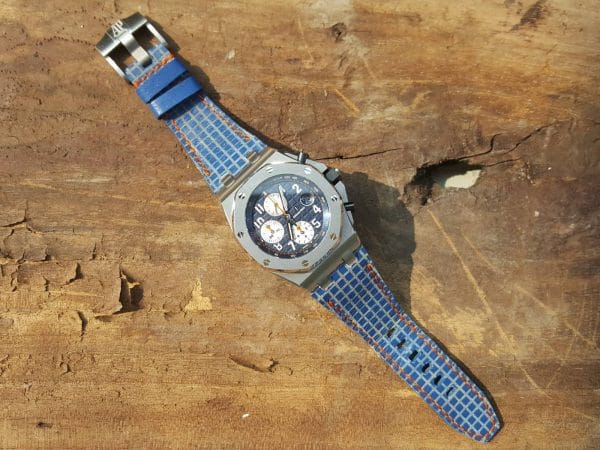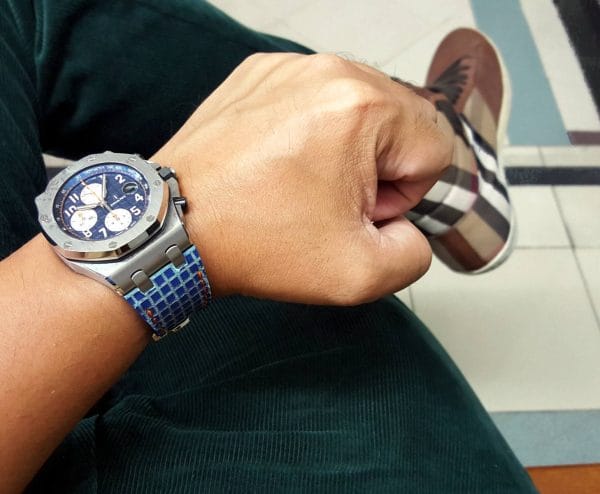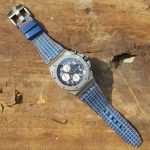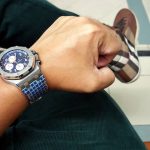 AP CHESSBOARD BLUE
$164.99
Description
We also can make for any other watches
Price: $164.99 without buckle for AP 42mm, or $204.99 for AP 44mm, or $124.99 for normal shape.
We can make to fit your original clasp/buckle. Or you can also order our 'standard' tang buckle for $17. **So please tell me the buckle that you're gonna put on.
Thickness: +/- 4.5mm near lug and thin down to 2.5mm on holes area.
Style: Industrial style.
Availability of material: Available. Launched November 16, 2016
Waterproof: Never been tested.
*** Our AP straps uses metal insert inside the strap just like OEM strap, it will fit perfectly to your ROO 42mm & 44mm like OEM. Installing will also be very easy.