All of our straps are individually bespoke from scratch, please write your customization on the description box.
Refer to (FAQ) on "How do I place an order"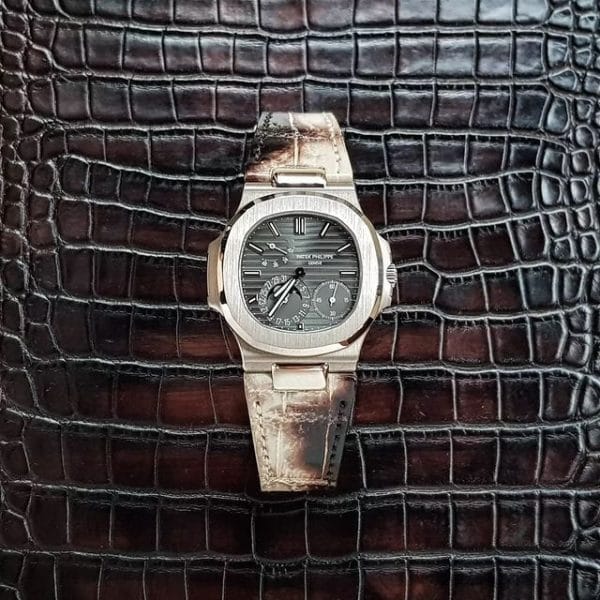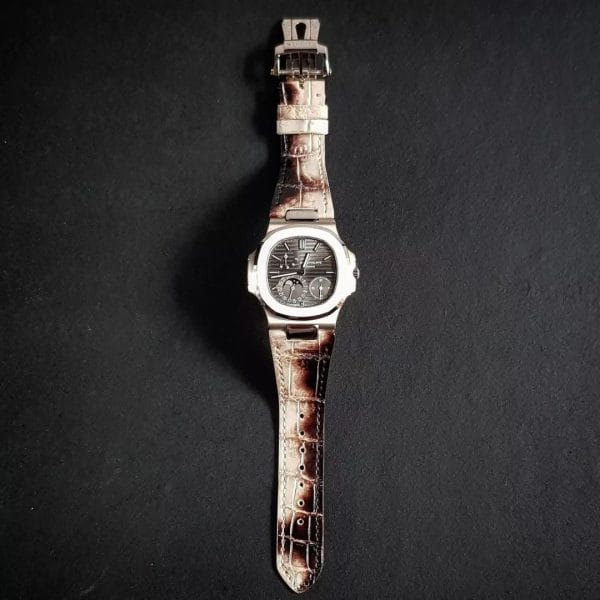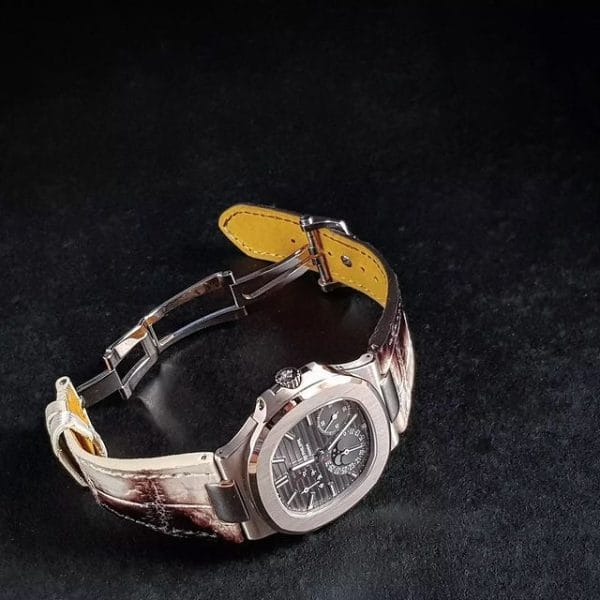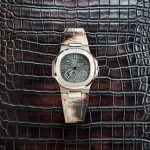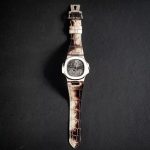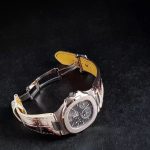 Moo Moo Serie
$240.00
Style: Eccentric, artistic.
Description
Price: $240 for Nautilus, without buckle
Thickness: Approx. 4mm on top, thin down to 2-2.5mm on holes area depending on the watch & buckle.
Style: Eccentric, artistic.
Availability of material: Available.
Date Launched : August 19, 2021
Waterproof: Never been tested.
** We can make the unique strap called Moo Moo Serie for any watch brands like Rolex, Patek Philippe, Hublot, Breitling, Audemars Piguet (AP), Tudor, Omega, Seiko, Panerai, and other watch. Just tell me!